HVAC-R & EPA Tech Training Programs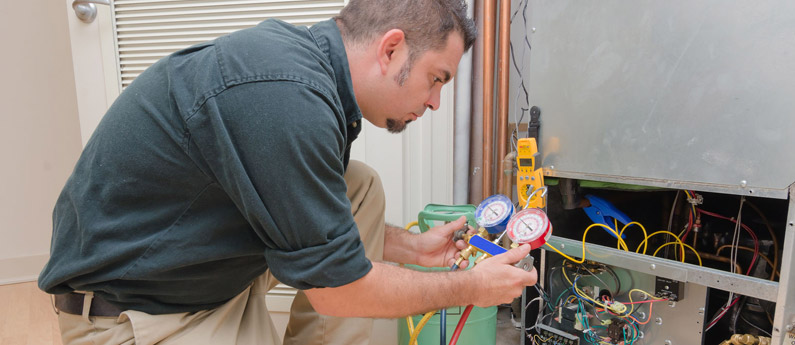 Refrigeration Training & EPA Technician Certification in Redlands, California
North American Heating and Air Conditioning Training Center in Redlands, California, can provide the refrigeration training or EPA Technician Certification you need for a career in thriving industries.
Air-Conditioning & Refrigeration
We provide training in electricity and thermodynamics and their application to air-conditioning and refrigeration equipment used in residential, commercial, and industrial buildings. By applying an environmental philosophy, students gain a technical working knowledge of trade fundamentals, learn safety practices used in these industries, and acquire working skills to service and maintain industry equipment.
Electricity
You'll learn electrical fundamentals, practical application of the National Electrical Code (NEC), customer service, and business enterprise and their application to the electrical installation and service associated industries.
EPA Technician Certification and HVAC Competency Examination
Review classes are scheduled at the Center throughout the year. Completion of these exams will prove to an employer you have the education, training, and competency to meet industry skills requirements.
EPA Technician Certification Examination
Demonstrate your understanding of regulations and use of refrigerants, as well as how to use refrigerant recovery equipment to safely service and maintain all levels of refrigeration cycle systems.
HVAC Excellence Competency Examinations
Demonstrate acquisition of standards of job performance, assuring an employer you meet a high level of training and competency. Show your understanding of knowledge requirements for high-profile industry jobs.
NATE Testing for your certification is good for 5 years.